Beat the Rush - Winter Installation Package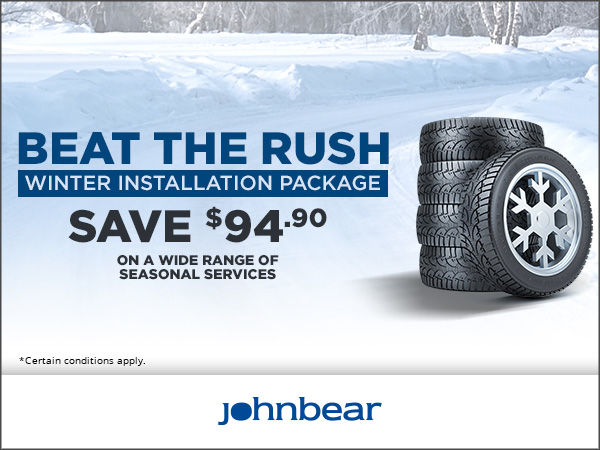 Beat the rush with the winter installation package at John Bear New Hamburg!
Save $94.90 on a wide range of seasonal services. (Discount price: $159.95)
Our package includes:
- Winter tire installation and balancing
- Nitrogen tire fill
- Tire Pressure Monitoring System reprogramming (if required)
- Storage of your off-season tires
- Washer fluid fill
PLUS a certified service multi-point vehicle inspection!
Conditions may apply. Offer ends December 31st, 2017.
Book your service appointment today!