Winter Ready Package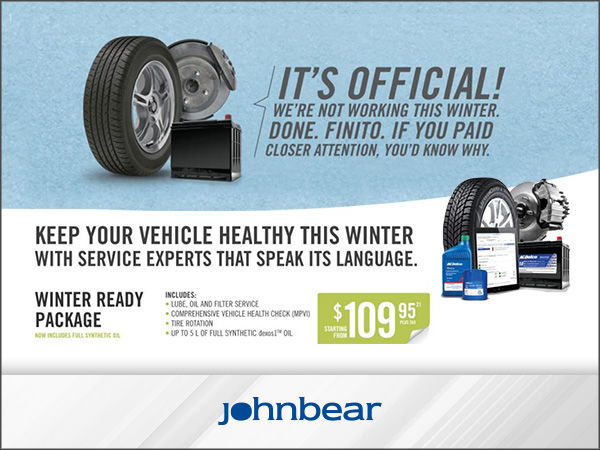 Keep your vehicle healthy this winter with service experts that speak its language.
The Winter Ready Package includes the following services:
- Lube, oil and filter service
- Comprehensive vehicle health check
- Tire rotation
- Up to 5L of full synthetic oil
Starting from only $109.95 plus tax!
Conditions may apply. Offer ends December 31st, 2017.
Book your service appointment today!